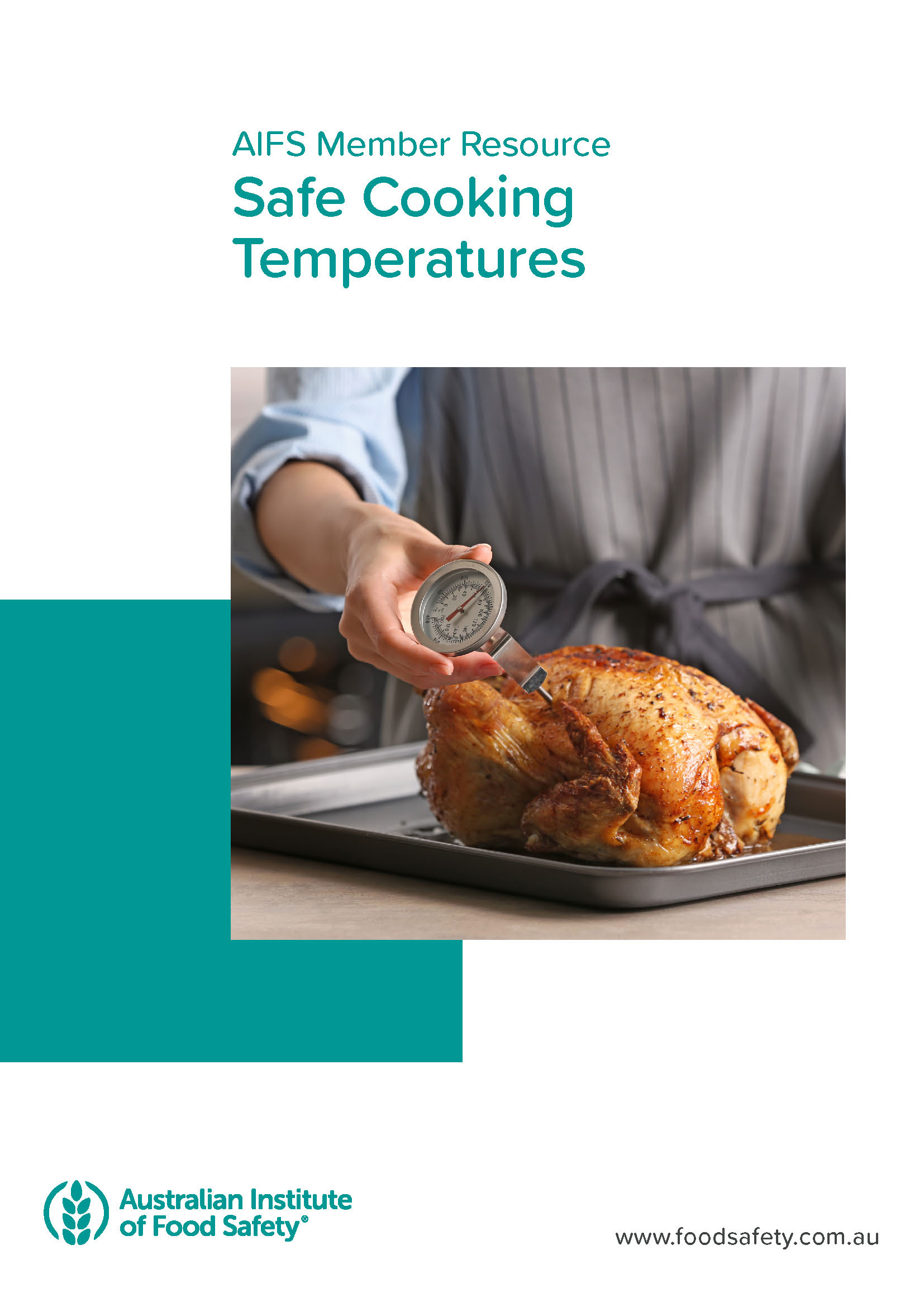 Potentially hazardous foods (also called 'high-risk foods') like meat, eggs and seafood must be cooked thoroughly to kill food-borne germs that can cause food poisoning.
As a general rule, high-risk foods should be cooked to a minimum internal temperature of 75°C, but different foods may have different requirements.
Use this handy fact sheet as a quick guide to safe cooking temperatures.