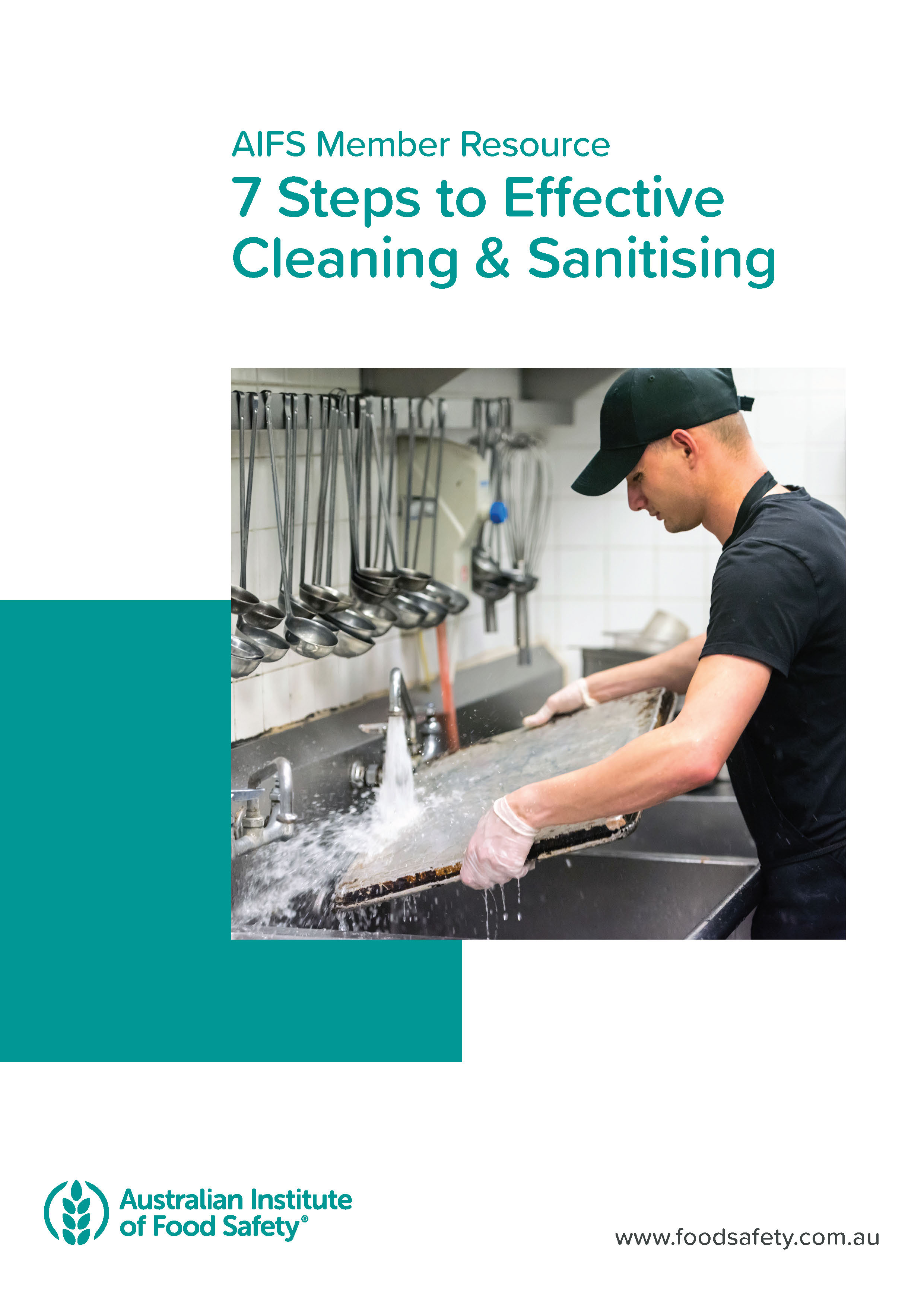 Cleaning and sanitising is generally a seven step process*. The steps are:
Scrape
Rinse (first time)
Apply detergent
Rinse (again)
Sanitise
Rinse (last time)
Dry
Download this poster and display it in your food preparation area to remind employees of the correct steps to take. We recommend laminating the printed poster to protect it from damage in a busy commercial kitchen environment.
*Not all chemical sanitisers require a final rinse. Be sure to check the chemical manufacturer's instructions to verify.